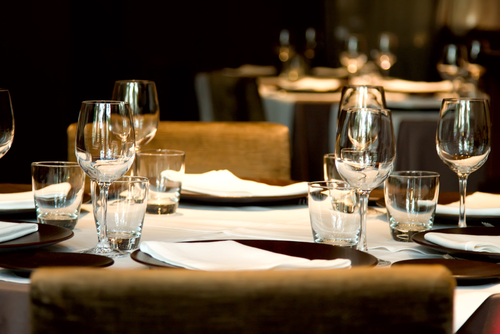 Promoting a restaurant is almost mandatory in today's highly digital age. However, if your clients don't know who they're advertising to and who their audience is, their posting and digital presence can be wasted. In this post, we're going to examine how your clients can strategically present their restaurant to their followers and how to tailor their messages to their intended demographic. Even more importantly, protect your client's operation with a comprehensive Restaurant Insurance Package.
Retrieve contact information.
When satisfied customers visit your client's restaurant, they should be proactive about obtaining their contact information to send out promotions and event reminders. This information can be gathered when they make an online order or when they place an order over the phone. Simply ask them to opt in to receive the perks that their restaurant offers.
Market the brand.
Make all your digital communications visually interesting, consistent and easy to digest. When a customer logs into your in-store Wi-Fi or utilizes your tableside tech, display special deals on the homepage, enticing them to potentially add on to their orders. If you have a mobile app, experiment with push notifications' effectiveness, suggests the National Restaurant Association.
Engage with customers.
When someone opts in to receive emails from your clients, encourage them to send a welcome email with an introductory offer to get the customers in the door. Try offering a free meal, or a free appetizer, and showcase specials of the season to draw interest.
Determine where digital customers "hang out."
Different demographics are active on different digital platforms. For example, millennials are more active on social media than their baby boomer counterparts, but everyone uses email. Run tests and ads on all platforms to determine which is the most successful to tailor the marketing strategy.
About Lionheart Insurance Services
At Lionheart Insurance Services, we are experts in the hospitality insurance for the retail community. With service in almost every state nationwide, we pride ourselves on providing comprehensive coverage at affordable rates. For more information on our policies, contact our knowledgeable experts today at (702) 834-8140.